Design (2020)
Invisibility
A collection of textile inspired by the moiré phenomenon. The visial and metaphorical effects of moiré is intriguing in that a new set of illusional pattern is created by two semitransparent patterns with slightly differing frequencies overlapping each other. It is the interchanging of transparency and opaqueness in the patterns that creates the larger scale illusion.

This system was adopted in Invisibility.

The warp and the weft used to weave the collection alternates between transparency and opaqueness through materials: monofilament (transparent) and polyester (pink).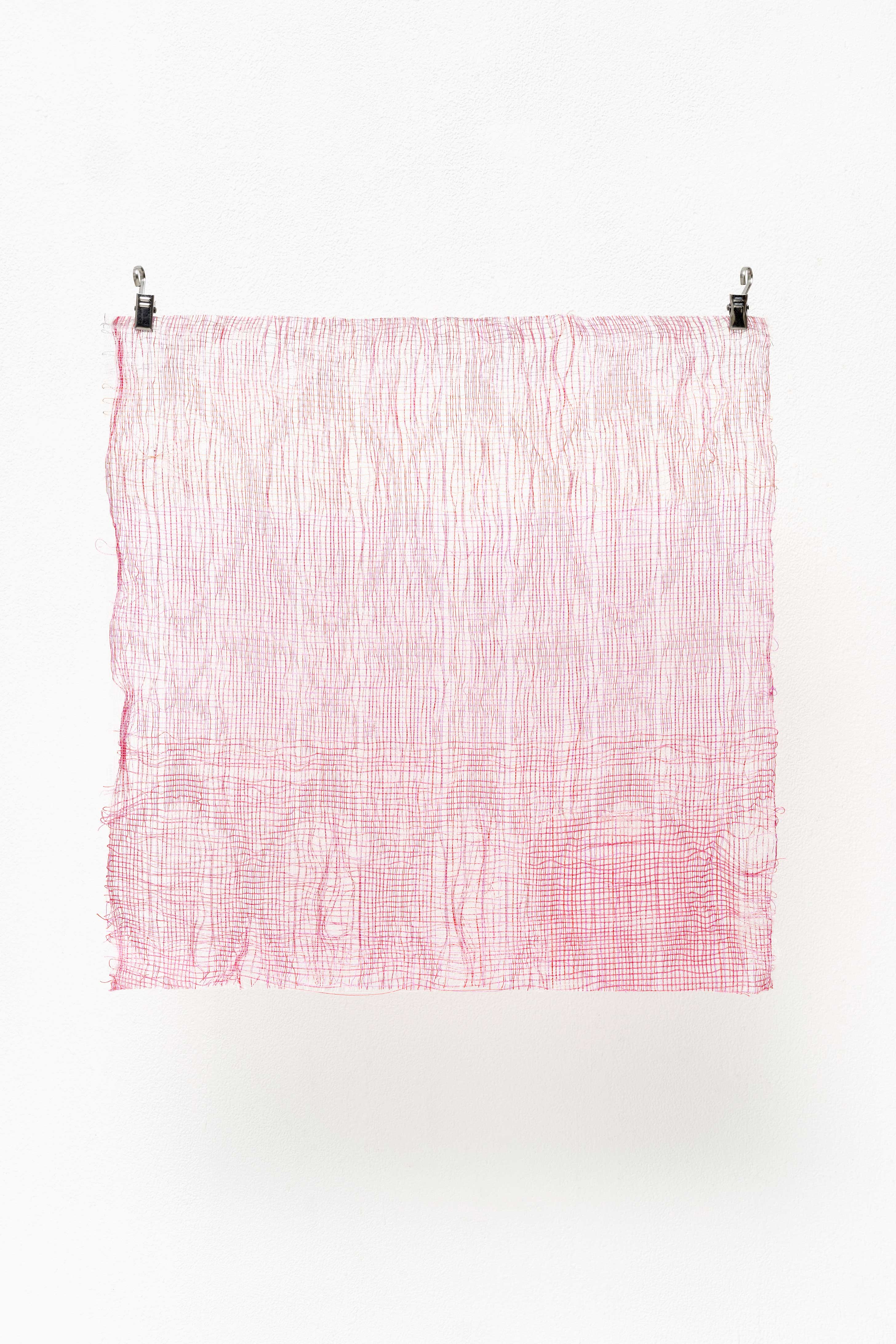 Material: Monofilament, Polyester hand woven on 16-harness compu-dobby loom
Dimensions: Various